Business and Marketing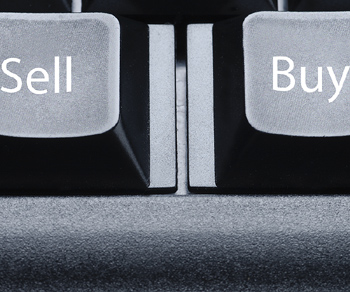 Following the announcement of its 10 million household marketing campaign for its five cent per minute long distance rate plan, GTC Telecom (OTC BB:GTCC) has announced its plans to expand ECALLINGCARDS.COM by launching a revenue sharing affiliate program. With the recent completion of Phase II of its on-line features, ECALLINGCARDS.COM is ready to partner with other retail businesses which want to add calling cards to their on-line product portfolios.
ECALLINGCARDS.COM will have promotional links throughout its website that will allow browsers to proceed to new affiliates. In addition, there will be reciprocal links on affiliate's sites that will lead browsers to ECALLINGCARDS.COM. Through that link customers will have access to all of GTC's added new features, the ability to place orders and purchase calling cards online. For each product sold to customers as a result of a link from ECALLINGCARDS.COM, GTC Telecom will pay its affiliate partner a percentage of the gross revenues
Paul Sandhu, CEO of GTC Telecom states, "Launching our affiliate program is key to several areas of our company. In effect, we want to see ECALLINCARDS.COM become the defacto calling card e-commerce site on the Internet. Any ".com" company that offers an e-commerce section is a potential revenue sharing affiliate. It truly is a win-win situation for both entities. The affiliate receives revenue from the sale of every card and the recharging of every card, producing an ongoing revenue stream for the partner. In turn, ECALLINGCARDS.COM will attract new consumers, boost sales and generate traffic from its affiliates."
"GTC anticipates e-commerce sites like Amazon.com (NASDAQ:AMZN), OnSale.com (NASDAQ:ONSL), Beyond.com (NASDAQ:BYND) and Best Buy Online (NYSE:BBY) will naturally be able to expand their product content with a valid product like online calling cards. However, we also believe that we can make powerful inroads with the increasingly popular vertical portals such as iVillage.com (NASDAQ:IVIL) and About.com (NASDAQ:BOUT). These sites typically have very devoted audiences and a branded calling card makes a perfect product offering for these portals," continued Sandhu.
Eric Clemons, COO of GTC Telecom commented, "In addition, ECALLINGCARDS.COM has added new consumer features. The site's "virtual" card concept provides benefits to both consumers and the Company. For the consumer, the key advantage of ECALLINGCARDS.COM is convenience -- calls can be placed immediately after the on-line purchase - no need to wait for a card to be mailed or need to travel to a specific store to buy one. There is no fulfillment for GTC Telecom or chance of lost cards for the consumer. This is what makes ECALLINGCARDS.COM so unique, we can take orders, process and deliver product all online and in one user session. For GTC, this "virtual" setting allows the Company to be associated with any web site interested in selling prepaid calling cards, which greatly expands GTC's marketing capabilities."
"In addition to making this a premier site for consumers to conveniently purchase calling cards and marketing it through our affiliate program, we are enhancing this site to truly corner the market in the sale of online calling cards. Today's marketplace is about convenience and quick, quality service. We have seen a few of the e-commerce giants find their niche and dominate it, such as Etoys.com (NASDAQ:ETOY). Most consumers are familiar with this name and consumers shop there because of the ability to instantly order their product with ease. We believe that we are setting up ECALLINGCARDS.com to become the defacto destination for consumers to purchase calling cards. We believe that there really is no quicker, easier way to purchase a calling card with the personalized features that we offer," concluded Clemons.
The latest version of ECALLINGCARDS.COM provides full service to card buyers, with many benefits not included with regular prepaid cards. Some of the new enhancements include: easy-to-remember card numbers (phone number + 4 digit PIN), on-line recharging of cards, on-line viewing of card calls and their associated cost, and reprinting of cards for multiple users or if the original card is lost. All of these benefits are available when a customer accesses their secure, personal account on www.ecallingcards.com
ECALLINGCARDS.COM currently offers four card purchase values: $5, $10, $20, and $50. Domestic rates are as low as 9.9 cents a minute, and international rates are also competitive. There are no hidden charges per call except for the standard payphone costs passed directly to the caller.
Founded in 1997, GTC Telecom is a Telecom/Internet company, providing long distance service to small and medium sized businesses as well as residential customers throughout the United States. GTC Telecom offers basic Internet and long distance bundled and non-bundled plans. For basic unlimited 56K dial up Internet access, GTC offers a plan for $9.95 per month. GTC Telecom has some of the lowest long distance rates in the industry today. GTC's long distance service offerings include outbound service, inbound toll-free 800 service, and dedicated private line services for data. In addition, GTC offers an array of other Internet services, including wireless T1 access, web hosting at www.gtcinternet.com, and a portal site, www.gtczone.com. The Company also offers long distance calling cards via the Internet on its site, www.ecallingcards.com. For further information visit GTC's web site at www.gtctelecom.com.